Chandler Highway Upgrade project
Posted on 19 February 2019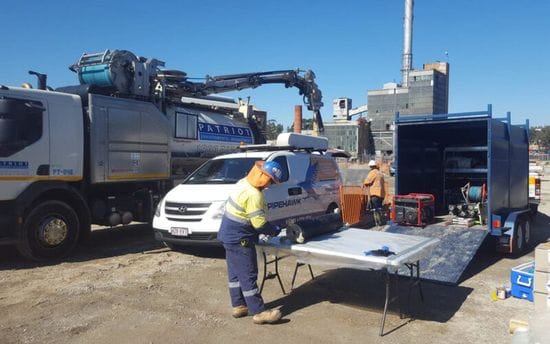 We always love to receive feedback from our industry partners and were absolutely thrilled to hear how well our team had performed whilst working on the Chandler Highway Upgrade in Melbourne with our partner Seymour Whyte. Here is some feedback we received from one of the site's project engineers...
Jo,
Patriot Group's specialist division Pipehawk Utility Management, recently assisted Seymour Whyte Constructions on our Chandler Hwy Upgrade project in Melbourne (Victoria). After undertaking CCTV inspection of drainage lines installed below road pavements scheduled to be open to the public and a live road in couple of weeks, defects were noted on the completed product that were inaccessible. Once we submitted the content of the CCTV report to Patriot Group requesting a repair method along with advice, they were able to promptly provide a cost effective solution and quote the works in a timely manner.
Which followed onto swiftly mobilising to our Chandler Hwy Upgrade site in Alphington, Melbourne to undertake 2-3 weeks of drainage pipe patch repairs remotely (from above ground). Patriot Group demonstrated there specialist understanding in this niche area, and were able to provide necessary documentation for both technical and high risk works on request, to commence working on site both safely and accurately. Their 3 man crew led by Shaun & Dean cooperated at all times on site within what was a tight construction site, staging various activities to achieve the upcoming program milestone date that was Stage 2 completion.
There site team worked without fuss to get the job completed within our time constraints and were well supported by Patriot safety and operation managers with documentation, equipment and training requirements. Work was claimed for both fairly and accurate in line with the early quotation provided. I wouldn't hesitate in recommending and working with Patriot Group again for such technical works like these drainage pipe patch repairs in future.
Regards,
Seymour Whyte